BEGIN TO USE
1.You can search "goTele" in the App Store and Google Play
2. click the "goTele " icon to open the APP.
3.Once you open the APP, it is the map page. Click on the left portrait button, enter the personal information list page, the picture below shows the beacon power, click on the "Bluetooth connection" into the search device page, select the signal the strongest beacon (green signal The strongest, followed by red light, the red light the worst), click on the "connection" to enter the "equipment information" page.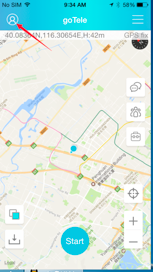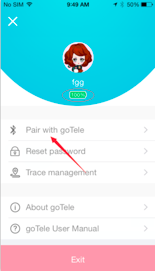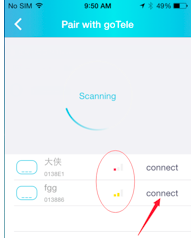 Map page Personal information Searching devices


4.In the "device information" page, you can change the icon, the name of the device, gender and age. You should press the " Modify" button before you want to change your personal information. Don't forget to press the "save" button when you finish your modify. After you press the "searching device" in the connection page, the "SOS" light on "goTele" will blink. It can determine which "goTele" you connect successfully.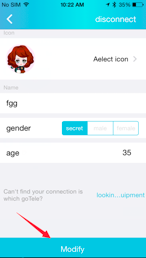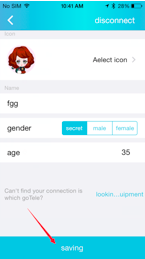 Modify Save Searching device